Welcome to Our Lady of the Sacred Heart Catholic Primary School (OLSH) website. We are a co-educational Catholic systemic school with a current enrolment of 458 students. Our steady student population growth has seen us grow from a two stream school to an emerging three streams from Kindergarten to Year 4.
OLSH is committed to being a Catholic learning community that focuses on the principles of lifelong learning. As a Newman Selective Gifted Education Program school, students and their learning are at the heart of our teaching and we celebrate the diversity of all learners. Together, in partnership with parents, teachers and staff, we are dedicated to a culture of continuous growth while maintaining contemporary learning practices, including high impact teaching strategies. 
OLSH enjoys a very positive partnership with Our Lady of the Sacred Heart Catholic Church Randwick and with our parish priests. The spiritual aspect of the liturgical and special celebrations ensures a positive and supportive school culture among staff, students, parents and parish. 
OLSH is an engaging learning environment and a vibrant 'Collaborating Community' that enjoys strong links with many local businesses, organisations and schools, encompassing Platinum Pre-school, Brigidine College and Marcellin College. This has assisted students in their transition to Kindergarten and to our Catholic colleges.
Antoinette Harvey
Principal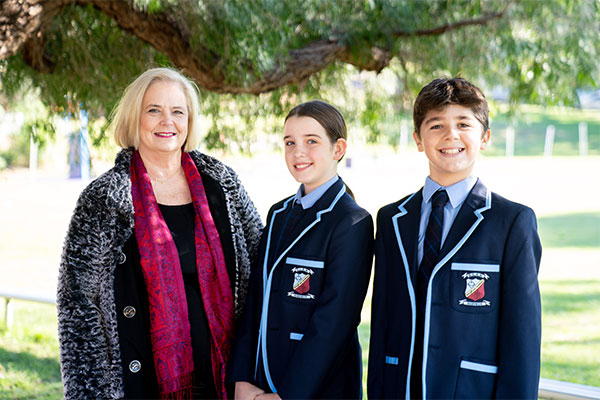 Proudly Part of the Community of Sydney Catholic Schools
Our school is part of a system of over 150 low-fee Catholic schools in the Sydney Archdiocese.
Sydney Catholic Schools are thriving Catholic communities that ignite a love of Christ through excellent teaching and learning to empower students to reach their full potential.